Discover Wellness With Chiropractor Fishers
Health Care for All Ages at Vital Connection Chiropractic
Thoughts. Toxins. Traumas. We're surrounded by emotional, chemical and physical stressors every day that affect our well-being. At
Vital Connection Chiropractic
, we want to help you and your family achieve a more abundant lifestyle through chiropractic care and educating you about your health. Fishers Chiropractor
Dr. Jared Himsel
believes in partnering with you for the best results, involving you each step of the way and providing you with the information and support you need to live well.
We welcome all practice members and have a particular emphasis on family, prenatal and pediatric chiropractic care.
Unlocking Your Full Potential
Everyone begins their care with an extremely thorough evaluation process. By understanding the details, we can create the bigger picture of your body's health and how best to help you. We use digital X-ray technology and the Insight Subluxation Station (stress assessment) as two parts of our 5 part Vitality Examination for a cutting-edge approach to locating the source of your problems.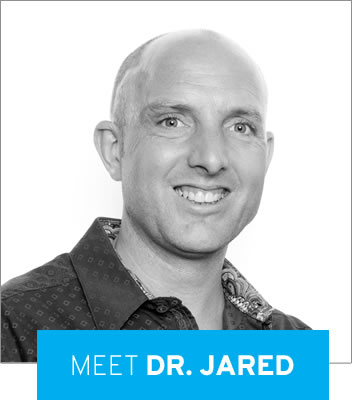 Our focus is on your nervous system health. With a Vitalistic approach, we understand that your brain and body communication is dependent on the optimal function of your nervous system; this vital connection at all spinal levels allows for optimal health.  When it works as it should, your mind and body can too, and then you can enjoy your full capacity to self-heal. By involving you in your care, you can understand what we're doing and why and make the necessary changes to your lifestyle to achieve your hopes and dreams.
Want to Find Out More?
Fishers Chiropractor Dr. Himsel is passionate about educating the community on chiropractic and optimal health. He speaks weekly in the community on various topics ranging from raising healthy families, proper nutrition, nervous system health, exercise programs, school and religious wellness to programs designed to remove emotional, chemical, and physical stressors. He is available to speak at area businesses, churches, youth groups, etc for talks or events such as breakfast meetings or Lunch and Learns where our team provides breakfast or lunch and discuss how to move the audience from awareness of health challenges into action to correct them. If you're interested in having him speak at your organization, our Corporate and Community Outreach Director Cece Newton will be happy to check available future dates and schedule a time to begin your organizations transformation!
If you have any questions about what we can offer you and your family, please don't hesitate to contact us today. We welcome the opportunity to meet you!