New Members
Vital Connection Chiropractic is an upbeat clinic where people of all ages will feel warmly welcomed. You'll see babies, children, moms and dads in our office, and we look forward to having you join our Fishers practice family! There are three key stages that all members go through in our care.  These three stages are the initial intensive care, corrective care and long term wellness or maintenance care.

Day One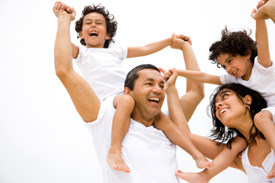 Upon your arrival, you'll be taken on an office tour so that you feel comfortable in our space and know what we do. You'll then sit down with your chiropractor and another team member for a detailed consultation. During the initial Health Consultation, you can share what you desire from your life and what you believe is preventing you from making this a reality. This consultation assesses your current well-being and then communicates your definition of a life without limitations. Next, we'll design an examination process that's right for you. It's extremely thorough and consists of our 5 part Vitality Examination, which we'll go over at your appointment:
A biostructrual examination, including posture pictures and bilateral balance
A three-part stress assessment to measure nervous system and muscle stress
A chiropractic examination including visual inspection, palpation
Range of Motion testing
Digital X-rays, if necessary
Please allow for an hour and fifteen minutes so that we have ample time to address your concerns.  Typically filling out new Practice Member paperwork adds the most time to your initial visit. Please download or print your new Practice Member paperwork from our website to expedite your visit. We pride ourselves on being an extremely punctual office so please arrive to your appointment 5 minutes early…you will quickly notice this is not your typical doctors office experience!
We'll then set you up for your next visit. The second visit is called the Report of Findings and will be scheduled within a few days of your first visit, at which point we will share our findings with you.

Day Two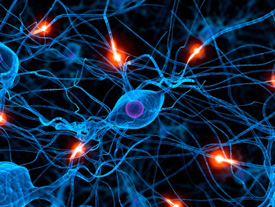 For your second visit, you may invite anyone in your family to accompany you, if you choose. Your Report of Findings includes a detailed assessment of what you need in order to solve the problem that brought you into our office and what can be done in order to assure that it won't happen again. We consider your current lifestyle choices, goals for the future and challenges that are standing in your way. This is why our recommendations are extremely comprehensive and have the chance to be the solution that you have been seeking to find. We will begin by educating you on what subluxation looks like including how to read your own X-rays.  You'll also learn the results of your nervous system stress assessment and what each category tells you about how well your nervous system is currently functioning.
You'll then meet individually with Dr. Himsel and he'll inform you whether or not we can accept your case.  If we can accept your case, your amazing journey back to optimal health will begin with your first chiropractic adjustment. If we are unable to accept your case, we'll refer you to someone who can help.
Please plan on an hour for this visit.

Regular Visits
Once your case has been accepted and we welcome you as a practice member, your visits will be significantly shorter, taking between 7-20 minutes from check-in to check-out. Our entire staff strives to keep waiting times to a minimum so we ask that all patients be prompt for their appointments so we can stay on track. Your adjustments will be given by the doctor, then anything else done during that visit will depend on the doctor's recommendations. Stretching or exercise instruction, or other advice, may be given as part of the doctor's plan for you.
We update and customize your wellness program with routine progress exams.  The foundation for optimal health is based on proper spinal alignment, regular exercise, high quality nutrient dense foods, and a variety of stress relief techniques.
New Practice Member Workshops
It is our experience that after two days in our office practice members have many questions due to the excitement of all the new aspects of health they are learning.  We also know many family members who have been unable to attend the first two visits have many questions as well.  Because of this, all new practice members are required to attend our Better Results Faster workshop.  At this workshop you'll learn how to get the most out of your care and how to get results faster!  We'll also shore up and questions you or your family members may have about your care.  This workshop is included as part of your care plan and any guests are welcome to attend free of charge.
Find out more about what we may be able to offer you by contacting us today!

New Members | Vital Connection Chiropractic | (317) 773-7820