The Ideal Vital Connection Chiropractic Patient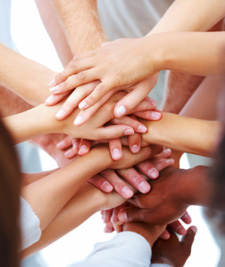 We believe in order for you to be successful with our chiropractic care, establishing synergy is a must; where we all achieve more together than we could achieve on our own.  We are an office that takes a "done with you" approach as opposed to a "done for you" approach.  Please review our ideal patient characteristics to direct you in ascertaining if what we deliver is what you're looking to find:
Open minded when considering a pure, natural strategy for managing and when possible eliminating the condition
Believe in the possibility of resolving issues without the aid of pharmaceutical drugs
Readiness to change your lifestyle, diet, and thinking patterns to achieve a desirable outcome
Understanding that health is our most important asset and that without it we cannot be who we were called to be and do what we were called to do
Trust that chiropractic and removing/improving our life stressors are the solution
If you're ready to commit to living a life of health and wellness (including changing your current lifestyle choices and adapting new ones) then we are absolutely the right fit for you!  We will do all we can to empower, equip, and MOVE you to make your life more ALIVE than ever before!  We are excited about the possibility of helping you!
Contact us today to get started.

Our Ideal Patient | Vital Connection Chiropractic | (317) 773-7820