What Makes Us Different
What makes us unique is that we place our heaviest emphasis on educating our practice members first.  Of course if we can accept your case, we will adjust you and your family, however how much more transformative would it be to understand why we are doing so first!?
Mission (Purpose) Statement:
To educate and adjust as many families as possible towards optimal health through natural chiropractic care.
Premise (Core Belief) Statement:
It is our belief that families in our office are safer and healthier than those that are not.
Vision Statement:
To make Hamilton County the healthiest county in the entire state by transforming the health of our entire community and beyond.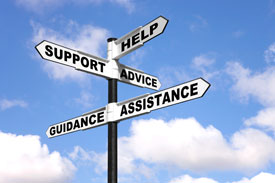 As we see it, the "status quo" of health are the belief systems that we acquire from our parents (handed to down to us), by the media, and by our inability to challenge our thinking.  This leads to a belief of health considered to be "true."  But what is the truth?
Do you realize that our country continues to consume massive amounts of pharmaceutical drugs yet we do not rank near the top of worldwide health?  (Check out the W.H.O. for the facts.)
Our country continues to become more overweight and obese yet the number of "fat free" items and GMO products available to us has drastically increased.
Did you know that for the first time in American history that our children are not forecasted to live past the age of their parents?
There are many more examples of how we will help you to challenge your thinking.  These are just the tip of the iceberg.


We teach our practice members how to nurture their bodies naturally and how to choose the life of possibility that leads to the greatest expected health outcomes for each individual; pure health.  We deliver precise chiropractic adjustments that allow the body to express itself at the highest level for each practice member.  We unpack unhealthy lifestyles and transform them into lifestyles that are the most conducive of holistic health and true healing.  Our passion is unlocking the body's healing intelligence from the inside-out.  How?  The Central Nervous system is the master controller of your entire body.  There is a vital connection that must exist between brain and body.  When there is interference, your body will not perform at its full potential.  This interference is called subluxation and as chiropractors, we have been uniquely trained to find and remove this nerve interference which will help you achieve optimal health.
We see patients of all ages.  From newborns to the glory years of late life, we help with a variety of conditions.  We connect like-minded people who are looking to live with more vitality than ever before! Call today to learn more and get started on your journey to a healthier life!

We are unique | Vital Connection Chiropractic | (317) 773-7820