Vital Connection Chiropractic Services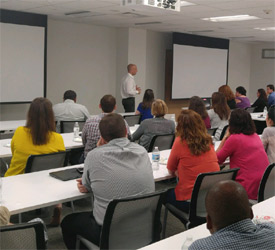 We believe that chiropractic care is not just an adjustment every now and then to realign your spine. While chiropractic care and adjustments are very beneficial, it also depends on creating a new understanding of a healthy lifestyle, a commitment to ones own health and education about how chiropractic plays its role in that new lifestyle.
Because of this, we offer different services to ensure our community is well informed of these practices and lifestyle changes. Click on the read more links below to learn more about these services and how they can help you, your organization, your community and your family have a healthier life.
Wellness Chiropractic
This is the ongoing care that allows your body to continue to improve and your over all health to keep getting better with each passing day.
Community Wellness
Optimal health is a journey – not a destination – so we will keep you engaged and informed… JOIN THE COMMUNITY WELLNESS MOVEMENT!
Corporate Wellness
Escalating health care costs continue to remain an issue of great concern for many health professionals, employers and insurance companies. We can help minimize these costs for your company.
The Insight Subluxation Station (The Nervous System Stress Assessment)
We are able to identify problems with confidence on the initial exam, and with re-exams, accurately measure outcomes to evaluate progress and guide further care.
Please feel free to contact us with any questions or to set up your appointment. We look forward to meeting you.

Chiropractic Services | Vital Connection Chiropractic | Vital Connection Chiropractic