Wellness Chiropractic Fishers
What is Wellness Chiropractic?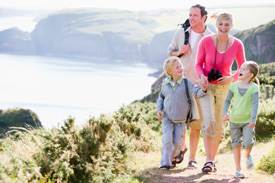 More often than not, when we tell someone that we are a chiropractic office, they immediately associate our vocation with neck and/or back pain. What many do not realize, however, is that chiropractic is a health care modality that provides significantly more than just a solution for pain. Chiropractic is a lifestyle that involves all aspects of wellness, including exercise, nutrition, personal development, and stress relief. We have been fortunate to work with people from all walks of life (including newborns, children, and adolescents) and the outcome has been miraculous.
How does it work?
We define chiropractic as the discovery and removal of the vertebral subluxation, which is interference that is taking place in your Central Nervous System (CNS). It is important to recognize that our CNS is the master controller of our entire body and it directly correlates to our ability to function and exist. People who are suffering from allergies, asthma, headaches, and other conditions may be living in a subluxated state, but when we provide these individuals with an adjustment, we are able to remove the nervous system interference, and the body can help to heal itself while removing symptoms of the condition. In addition, patients who are under regular chiropractic care may actually prevent these situations from impeding upon their lives.
When visiting our practice, we take the chiropractic lifestyle to a level where it becomes REAL for you. Not only do we offer the adjustment, but we combine these programs with tips on fitness, nutrition and stress relief. We take into account your entire body and the lifestyle choices that you make when developing customized protocols for you to follow. Call today to learn more or get started.

Chiropractic Wellness | Vital Connection Chiropractic | (317) 773-7820